Smashwords Guides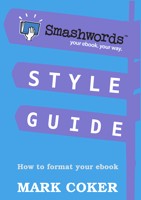 Smashwords Style Guide
The Smashwords Style Guide has helped thousands of authors produce and publish high-quality ebooks. This free guide offers simple step-by-step instructions to create, format and publish an ebook. It's required reading for any author who wants to distribute their book via Smashwords to major ebook retailers such as the Apple iBooks, Barnes & Noble, Sony, Kobo and Diesel. Revised December 10, 2013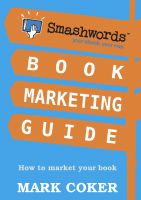 Smashwords Book Marketing Guide
This popular book marketing primer shares easy-to-implement advice on how to market books at Smashwords and major ebook retailers. It starts with an overview of how Smashwords helps promote an author's ebook, and then provides 41 simple do-it-yourself marketing tips. The book is useful to all authors, even those who don't yet publish on Smashwords. Updated August 23, 2013.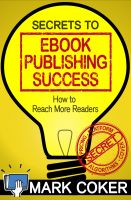 The Secrets to Ebook Publishing Success
Learn the 30 best practices of the bestselling self-published ebook authors. This updated January 2014 edition of the The Secrets to Ebook Publishing Success has already helped tens of thousands of self-published ebook authors publish more professionally. This ebook is a must-read for every writer, author, publisher and literary agent.