Souls On Board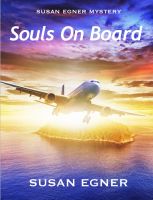 Souls On Board
Marketing guru Casey Click takes early retirement in hopes of traveling the world with her husband. When the economy impacts their retirement fund, Casey returns to work as a flight attendant. A bomb onboard, a coworker's disappearance, and an attempted murder propel Casey and her friends into an adventure that goes well past the last exit to what she thought would be pleasurable excitement.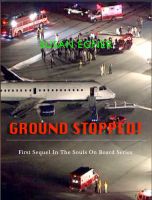 Ground Stopped!
Flight attendant and part-time sleuth, Casey Click, finds a file left on her plane by a terrorist courier. Her suspicions aroused, Casey and her friends from Souls On Board—including Jack Soul—contact FBI Special Agent Krahl. Together, they uncover ruthless terrorists on a mission of sabotage and murder. The potential disruption to air travel means all affected flights must be Ground Stopped!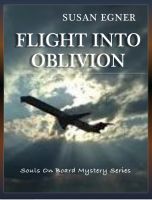 Flight into Oblivion
Flight attendant Casey Click provides clues that eventually identify key players in a politically connected human trafficking network. Working with friends, Bertie, Bonnie and Kit, FBI Agent Krahl and her husband Max, Casey struggles to trust her own instincts rather than the way things appear. Once again, Casey's former boyfriend Jack Soul provides insights that lead to the right choices.