Project Solstice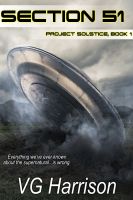 Section 51
While investigating her brother's strange behavior, Ava Frost uncovers a government secret that will alter the entire world. Vampires, werewolves, witches. They all have their own origins, and Earth isn't it. These creatures are the ancestors of aliens who have crash-landed on the Earth throughout history. But that's not what scares Ava the most. It's what our government did with the debris.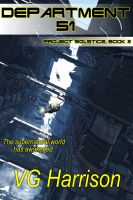 Department 51
Ava Frost has a choice. Either she can help Department 51 figure out the alien signal that has been transmitting from Earth or she can spend the rest of her life in jail. When a MIB-type man convinces her to take the plea deal with Department 51, her fears have only started. Her dead brother has left her something to remember him by. Something that might be more dangerous than the alien invasion.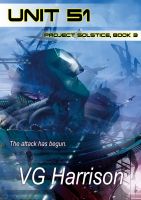 Unit 51
The aliens have attacked one of the most advanced weaponry bases on the planet. Ava Frost can help, but first she has to wind her way through the complex supernatural world that has banded together to confront Project Solstice. Bigotry and fear are ripe on Unit 51. Keeping everyone focused on who the real enemy is the least of Ava's problems, after she mentally links with the alien attack ship.