The Kitty Irish Trilogy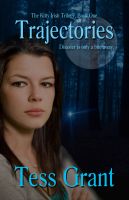 Trajectories (The Kitty Irish Trilogy)
The Kitty Irish Trilogy, Book One (Young Adult) Disaster is only a bite away... Kitty Irish has heard all the rumors swirling around Daniel Phinney. Most of them involve a gun, a flask, and a temper. One chance encounter with the WWII veteran over a grisly find in the woods pulls the cover off the dark secrets of their small town, and Kitty is drawn into an unlikely partnership.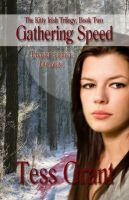 Gathering Speed
The Kitty Irish Trilogy, Book Two (Young Adult) All Kitty Irish wants to do is complete the task given to her by Daniel Phinney—free their small town from the werewolves that plague it. But every move she makes sets off an unforeseen reaction.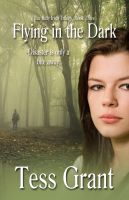 Flying in the Dark
The Kitty Irish Trilogy, Book Three. High school senior Kitty Irish knows exactly what Daniel Phinney expected of her—eradicate the werewolves haunting the Manistee National Forest—until her father comes home from Iraq and takes over.Too bad Kitty's plan unravels.