James Newton - Wines, Spirits & Alcohol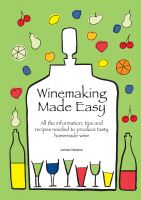 Winemaking Made Easy - Learn how to create the perfect house wine
Learning how to make homemade wine can become a fascinating and enjoyable hobby. In this book there are details on how to make wine, important information on fermentation and the equipment to use to produce great fruit wines. There are also a variety of recipes to produce country wine with the aid of grape concentrate to boost the quality of you efforts and reduce the disappointment of failure.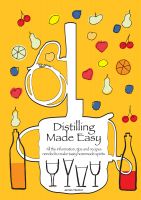 Distilling Made Easy
This book has been formulated to help those who are brave enough to attempt the great art of distilling. For many years the information gathered in this book has been privileged knowledge for the craftsmen who cook up our favourite tipples like, Scotch whisky, Irish and American whiskey, Vodka, Rum, Grappa, Raki, Akvavit, Poteen, but know it has been translated into a guide for home based stills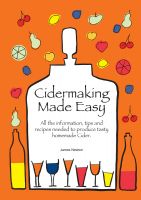 Cider Making Made Easy
Cider Making Made Easy is a guide to producing homemade cider to be enjoyed by the family. It explores the equipment and stages you will need to follow to produce excellent cider using local produce at a fraction of the price of shops or the bar.