The Road to the Golden Griffin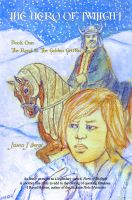 The Hero of Twilight
The Dragon King and The Golden Griffin. An ancient story, created back when the world was still wild. A story of a wise but fierce ruler, and a bold usurper. A story of strange beings, and fabled treasure. A story with origins lost to legends, wars,and the taming of the world. In The Hero of Twilight you will meet young Bathmal whose journey can only end with The Golden Griffin or his death.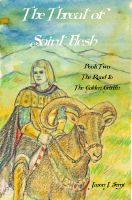 The Threat of Saint Flesh
Bathmal, now, returns home to revel in his accomplishment, and to rescue his mother from the backbreaking misery offered by Millstand's fullbloods. But upon returning, Bathmal and Nojo find Millstand deserted and ransacked, his mother and everyone else gone. There is little evidence as to what had happened to the townfolk. The Golden Griffin will wait...Bathmal needs only to survive.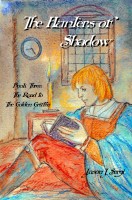 The Hunters of Shadow
The Battle of Delldoan is over; The Demon Saint Flesh is dead; The threat to Anfaria defeated. Once more he will head into darkness, in hopes of finding Sir Kasper, and ridding the world of the dark-elf Sidor. But unseen forces will try to prevent him from doing both. The Golden Griffin waits for Bathmal...possibly forever...