The Becoming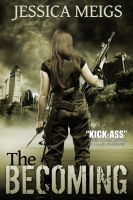 The Becoming (Book 1)
The Michaluk Virus has escaped the CDC, and its effects are widespread and devastating. Most of the population of the southeastern United States have become homicidal cannibals. As society rapidly crumbles under the hordes of infected, three people--Ethan, a Memphis police officer; Cade, his best friend; and Brandt, a lieutenant in the US Marines--band together against the oncoming crush of death.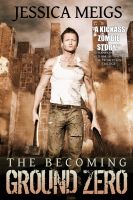 The Becoming: Ground Zero (Book 2)
After the Michaluk Virus decimated the southeast, Ethan and his companions became like family. But the arrival of a mysterious woman forces them to flee from the infected, and the cohesion the group cultivated is shattered. As members of the group succumb to the escalating dangers on their path, new alliances form, new loves develop, and old friendships crumble.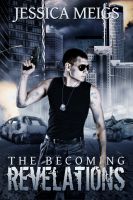 The Becoming: Revelations (Book 3)
In a world ruled by the dead, Brandt Evans is floundering. Leadership of their dysfunctional group wasn't something he asked for or wanted. Their problems are numerous: Remy Angellette is grief-stricken and suicidal, Gray Carter is distant and reclusive, and Cade Alton is near death. And things only get worse.