Singularity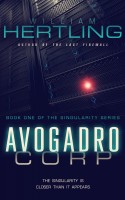 Avogadro Corp: The Singularity is Closer than It Appears
David Ryan is the designer of ELOPe, an email language optimization program. When the project is in danger of being canceled, David embeds a hidden directive in the software accidentally creating an artificial intelligence. David is initially thrilled when the project is allocated extra servers and programmers. But excitement turns to fear as he realizes he's being manipulated.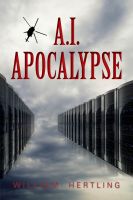 A.I. Apocalypse
When a teenager creates an evolving computer virus, he crashes the world's computer infrastructure. But evolution never stops: the virus continues to advance, developing intelligence and an entire civilization. It becomes a race against time and the military to find a way to befriend or eliminate the virus.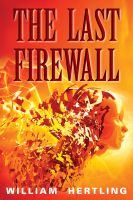 The Last Firewall
In 2035, The Institute for Ethics keeps the peace, using social reputation to ensure robots and humans don't harm each other. But a powerful AI named Adam has found a way around the restrictions. Catherine Matthews has a unique gift: the ability to manipulate the net with her neural implant. She is the last firewall between Adam and his quest for world domination.