The Carmichael Casebook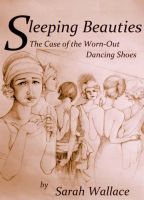 Sleeping Beauties: The Case of the Worn-Out Dancing Shoes
In this retelling of "The Worn-Out Dancing Shoes," Agatha Christie meets the Brothers Grimm when young detective Daniel Carmichael and his wife Lorelei investigate the mysterious circumstances surrounding a college for young ladies. As they try to discover how a group of students go out dancing every night, the Carmichaels find themselves entangled in a mystery reeking of dark magic.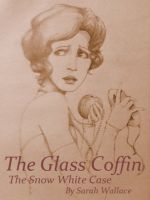 The Glass Coffin: The Snow White Case
The Carmichaels are back for another magical adventure! Agatha Christie meets the Brothers Grimm in this retelling of the classic fairy tale, "Snow White." In his first case as a full-time employee at Shelly & Lynch, Daniel is hired to find the missing daughter of a wealthy widow. As Daniel and Lorelei investigate, they begin to wonder how trustworthy the client really is.