The Ghost Detective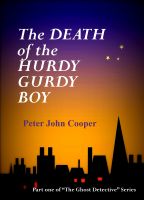 The Death of the Hurdy Gurdy Boy
Tommy the street musician is murdered in a London shop doorway one bitterly cold December night in 1882. One hundred and thirty years later his troubled spirit befriends a young violinist, Tamara, and implores her to help him answer the questions "Who?" and "Why?". In doing so she confronts her own problems. Vibrant and funny but occasionally dark and always emotionally truthful.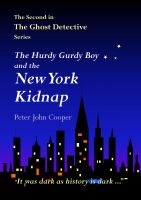 The Hurdy Gurdy Boy and the New York Kidnap
Held captive in a New York hotel room, the young violinist Tamara appeals to the only person on earth who can help. But Tommy is the ghost of a Victorian street urchin, he knows nothing about twenty first century technology. Using all his ingenuity he sets out to rescue her. The rescue turns into a chase across the US to a mining town in South Dakota and back. Funny, sad and disturbing.