The Devilish Devalles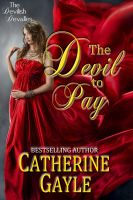 The Devil to Pay
Gabriel Devalle did not come to be known as one of "those devilish Devalles" by chance, so he has no scruples about demanding a price from Miranda Hunt in return for a favor. Miranda can't allow her sister to ruin the family. What's a proper young miss to do when she has The Devil to Pay?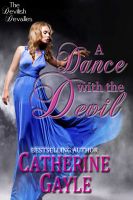 A Dance with the Devil
The second novella (approximately 19,000 words) in the Devilish Devalles series. Luke Devalle, the Earl of Blackmore, finds himself being rescued from entrapment by Miss Julianna Selwyn, much like his brother was. Julianna was merely attempting to hide in the gardens and avoid an elderly marquess, but now she finds herself in a bit of a mess with an earl.