Asgard Saga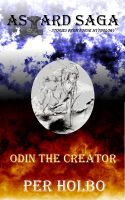 Asgard Saga - Odin the Creator
Does the names Thor, Odin or Loke mean anything to you? Maybe you´ve heard them mentioned in a TV-series or a movie? In Asgard Saga you get to know the Aseir gods a little better. This first part of the series is focused on Odin as the creator of the world.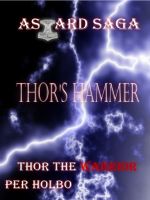 Asgard Saga - Thor's Hammer
Thor is well known for Mjolner, the war hammer that will always hit it's target and then return to the hand of it's owner. But how did Thor get hold of the weapon? This short story tells the tale on how Loki managed to trick the Dwarven smiths into giving the Aseir 6 gifts of which Mjolner was one of them.