Mulling Over School and Life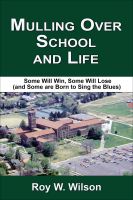 Some Will Win, Some Will Lose (and Some are Born to Sing the Blues)
This book considers the following questions that anyone might ask at one or more points in their life. Will I be a success? Am I a success? Was I a success? The intended audience consists of (primarily) the general reader who is interested in education and (secondarily) the student of schooling, who is often an aspiring, current or former teacher.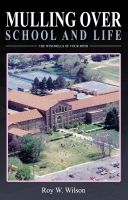 The Windmills of Your Mind
Are you someone who "thinks things over?" Do you have conversations with yourself, silently in your head? If so, you are a practitioner of reflexivity. I use "classic" American films to describe four types of reflexivity. After introducing thirty-nine persons from the South Denver High School class of 1968, I ask if their type of reflexivity is related to the level of social status they reached.