A (Not So) Healthy Dose of Chaos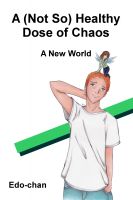 A (Not So) Healthy Dose of Chaos: A New World
Kenaeth Goldwrite's life got chaotic when he became a landlord for six alien women. It gets even worse when the time traveler shows up, to teach him how to manipulate space-time. Now others are after both of them. Will Kenaeth survive?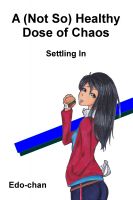 A (Not So) Healthy Dose of Chaos: Settling In
Kenaeth Goldwrite's tenants are finally settling in. But the chaos isn't about to stop! Ken will need new allies in his battle against Silver's old aquaintances. And Ken finds the answer to the age old question: can dolls swoon?