Demon Age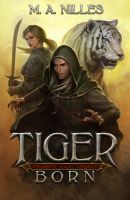 Tiger Born (Demon Age Series)
Je'Rol is a man destined to die. Each day is a blessing and a curse on a world where he and those like him are feared and hunted. Like all half-blood demonlords, he is prone to blood rages in which he loses his humanity a little more each time. Before the end, he hopes to find peace, but his quest for a legendary talisman to control the demon inside has far-reaching implications.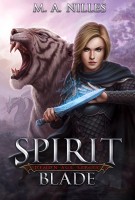 Spirit Blade (Demon Age Series)
Nadia wants no part of the shevoru, the dark spirit blade that has gained power by possessing the souls of raging half-bloods and monsters and is finally ready to make the journey to rid the world of its evil. Amid games of intrigue and blood, demons from a forgotten era rise again. The shevoru may be the only hope to save the world from annihilation and reveal to Nadia who she really is.