Never Say Never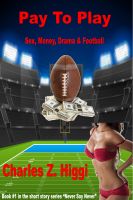 Pay To Play (Sex, Money, Drama & Football)
In this breathtaking story, full of sex, drama, action, money and betrayal a football coach takes us on a journey. The coach is a hard working man who had good intentions to help his community by volunteering to coach little league football, but his good intentions are corrupted by greed, sex and money. Can we really say never and mean it ?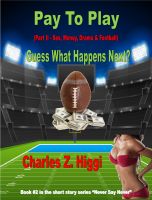 Pay To Play Part II (Sex, Money, Drama & Football) Guess What Happens Next?...
This book is a continuation of the Best-Selling book "Pay To Play (Sex, Money, Drama & Football)". Bad habits are hard to break! Sometimes we learn from our mistakes or so we hope we do. Can we really say "Never" and mean it? Can Coach Joe overcome his demons of chasing money and women? Can he be faithful? Will he coach again? Guess what happens next? You have to read it to find out.