The Light In The Darkness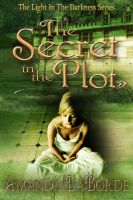 The Light In The Darkness Book 1: The Secret In The Plot
In the midst of Zack and Kelly's complicated lives, something evil and dark is brewing in the spiritual realm that co-exists alongside the human one they reside in. A spirit named Ryan is recruiting spiritual energy to completely destroy the barriers that separate the human realm, spiritual realm, and the abyss. For Ryan to gain the amount of power it would take to do so, he has to take over Zack.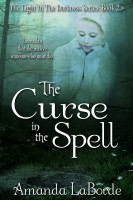 The Light in The Darkness Book 2: The Curse in The Spell
The Curse in The Spell takes Zack on a journey that will change the way he sees the world, and the way he sees himself; but not without resistance. He is still hunted for his body and Kali sends him on a suicide mission to help rid the world of what's trying to free the hold between all the realms. Zack will have to delve into parts of himself that he never knew existed in this second installment.