The Synchronicity War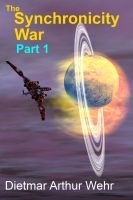 The Synchronicity War Part 1
A xenophobic alien race is bent on annihilating Humanity. The only Space Force officer who seems to be able to slow the enemy down, is doing so with the aid of uncontrollable precognitive visions. This new military scifi series is about desperate space battles and the men, women and Artificial Intelligences, who fight and die in them. Over 100 Amazon readers gave this book 5 out of 5 stars.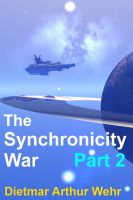 The Synchronicity War Part 2
The War is going badly. For every tactical victory there's a strategic defeat. Shiloh gets the vision that he's been dreading. The aliens will attack Earth with terrible consequences for Humanity. His visions have never been wrong before. Can Mankind's A.I. allies save the race from extinction? Find out why this series is so highly rated by Amazon readers.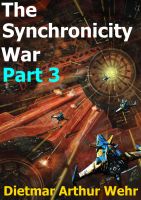 The Synchronicity War Part 3
The Synchronicity War is going badly for the Human Race and its loyal A.I. allies. The 11,000+ humans remaining in the Universe are desperately trying to remain undiscovered by their xenophobic alien adversaries while they attempt to rebuild a viable military defense and discover how they're receiving messages from the future. But a new, far more serious threat has made itself known.