The Belinda & Bennett Mysteries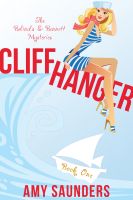 Cliffhanger (The Belinda & Bennett Mysteries, Book One)
Coming home, Belinda Kittridge expected fun, sun, and sugar cookies. She got an old rival, the murder of a former classmate, and a return to a tragic sailing accident to set things right. But new possibilities emerge in the form of security expert Bennett Tate. Between her connections and his know-how, they're bound to catch the killer - and kick the skeletons out of the closet for good.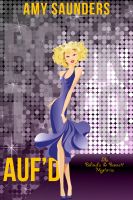 Auf'd (The Belinda & Bennett Mysteries, Book Two)
Lending a hand to a charity fashion show sounded like such fun. Now if only Belinda's idea of a good time included a smothered designer and trouble with Bennett. While Belinda balances opening a business and a house reno, haute couture Portside-style lands her in one hot mess of runway intrigue and man drama. It seems not everyone at this show is what they claim to be - or even who.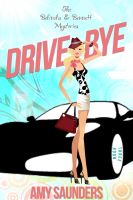 Drive-Bye (The Belinda & Bennett Mysteries, Book Three)
Belinda's blunders have come back to bite her and Bennett in the cupcake. But they're not the only ones with problems. A car crash uncovers the body of an unlikely murder victim. But the more they learn, the more the answer to her death seems to lie in issues that reach far beyond Portside. As the truth comes out, and Belinda's personal life teeters on the edge, she finds help in unexpected ways.