Degu Days Duo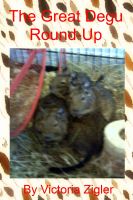 The Great Degu Round-Up
Jenks the degu lives in a cage with his three brothers: Jacob, Jasper and Joshua. It might seem like a strange place to live, but they call it home and feel safe there. So you can imagine how scary it is for them when they are forced to leave their cage.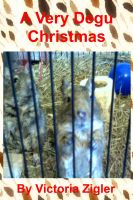 A Very Degu Christmas
It's Christmas, and the human caretakers have told the degus that Santa Paws is coming to visit. They have no idea who he is, but since the human caretakers say he's bringing nibbles for them, and degus love nibbles, they're excited about it; though the news that he plans to come when they're sleeping seems strange to them.