The Women of Lakeshore Drive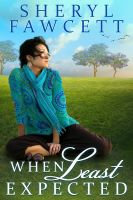 When Least Expected
Fifty years: from young girls to college to romance to marriage, and then three women are alone. Intelligent, affluent, and self-sufficient, yet, they are totally devastated when their lives are interrupted by a bombshell trophy wife, a prison sentence and a heart attack. Is happiness even possible? Will their chance friendship light the way to a future, or leave them frozen in a dark present?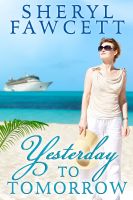 Yesterday to Tomorrow
A three week Pacific cruise is supposed to be about laughter, strawberry daiquiris, and above all, forgetting. But lies, confrontations, and romantic encounters pose unexpected threats. Throw in a dose of international intrigue, a dash of theft and a Tahitian full moon. The result is an emotional roller coaster for three baby boomers. This 2nd book of a series stands alone as a complete story.