Ashley Fox - Ninja Adventures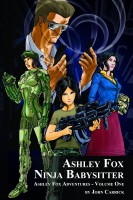 Ashley Fox - Ninja Babysitter
As a big sister, Ashley Fox is constantly protecting her younger brother, Geoffrey; but when their dad, Doctor Fox, discovers the secrets of Spontaneous Combustion and the government declares him a threat to national security, that's when the trouble really starts. Ashley and Geoffrey Fox are suddenly on their own, up against corrupt government spooks, serial killers and plain-ole bad luck.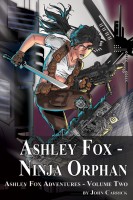 Ashley Fox - Ninja Orphan
Ashley and Geoff fight to survive on District 13, the Angel City Orphanage and Juvenile Detention Center; run by teen gangs and governed by a pack of serial killers, preying on the otherwise helpless children.