The Klondike Era Mysteries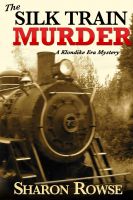 The Silk Train Murder
Ex-Klondiker John Lansdowne Granville washes up in Vancouver hungry and broke. Running from his past, afraid of his future. Until his best friend's arrest for murder. Granville's desperate hunt to find the real killer before they hang his friend takes him to the seedy side of the city; to burlesque halls, gambling joints, brothels and opium dens.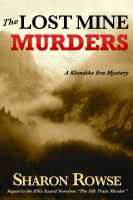 The Lost Mine Murders
An infant sold into slavery. A legendary lost gold mine. A murdered client. It's December, 1899 and gentleman/adventurer John Lansdowne Granville has given his word to return the child to her mother. Tension sizzles as Granville and Emily race against time and implacable enemies to catch the killers and find the little girl in this fast-paced sequel to The Silk Train Murder.