The Silesia Trilogy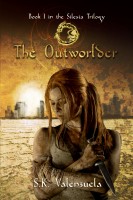 The Outworlder (Book I in the Silesia Trilogy)
An assassin haunted by her past. A desert world with no hope of a future. An evil collective bent on their total annihilation. Will virtuouso assassin Sahara Acwellan be able to convince the people who rescue her from the desert to rise up and fight for freedom, or will her brilliant career end in her death and their destruction?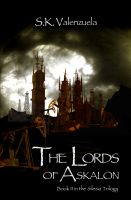 The Lords of Askalon (Silesia Trilogy, Book II)
They gained their freedom. And lost everything. Jared and Sahara destroyed the Dragon-Lords, but not before the Dragon-Lords exiled their people into space. They gamble everything on a desperate rescue mission, but they learn that a new enemy, the Triumvirate, has risen from the Dragon-Lords' ashes. To save their people, will they fight for freedom once again? And what will be the cost this time?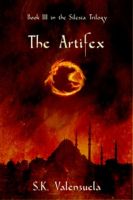 The Artifex
The Lords of Askalon sent Sahara, Jared and Rafe to Halcyon in an attempt to renegotiate the terms of their debt. But the welcome they receive is not the one they expected. The team on Halcyon is scattered and the situation on Askalon unravels. And secrets and plots too long buried come creeping back to light. A slumbering evil has awoken, and the fate of all worlds now hangs in the balance.