The Montenegro Cycle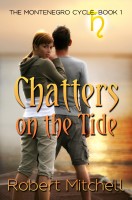 Chatters on the Tide
Harold has lost his job, divorce is on the horizon, a religious cult believes he's a prophet, and he's being stalked by an eerie motorcycle club and its mute, wild-haired mascot named Gator. His skeptical wife Bonnie is fighting to free him from the strange world into which he has fallen while Harold struggles with bizarre and unusual revelations. Is he really a prophet with miraculous powers?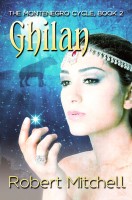 Ghilan
Ergie is a high-school slacker with too few friends, so when he meets Zack he welcomes the friendship. But he soon discovers that Zack isn't what he seems, his parents have a hidden past, and everyone he loves is threatened by a race of ancient creatures known as ghilan. Can Ergie find the truth, and if he does, will he have the courage to do what he knows is right?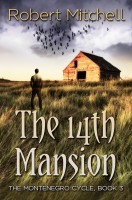 The 14th Mansion
Four years ago the Montenegro family overcame a clan of soul-consuming ghouls, and they haven't seen or heard from the creatures since. But now their son Ergie is missing and the police have no leads. Out of options, Ergie's parents turn to three unlikely trackers -- a gruff repo man, a homeless mute, and a psychic. Will they uncover a new ghoulish plot or some other even more terrifying evil?