Tenet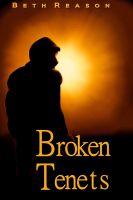 Broken Tenets
In a world that had to adapt to a drastic new climate, society follows the seasons and migration is law. When the son of the Exalted Leader decides to test his mettle against the unforgiving Summer, he learns that nothing is really what it seems, and the life he thought he understood may be no more than a mirage.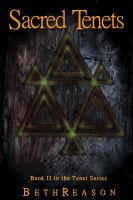 Sacred Tenets
After making it through the heat and trials of High Summer in Southland, Tenet Bradwin was given a new chance at life. All he had to do was travel over an unknown land with a woman he barely knew and pretend to be a different person well enough to convince a wary government to take a chance and give him asylum. How hard could that be?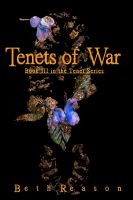 Tenets of War
Tenet and Scarab have built a life in Ogden. They've become members of the community and work hard to pay back the Celtists for giving them sanctuary. Then all at once, the peace and serenity they have grown to love is lost as their old lives finally catch up to them. With everything at stake, Tenet must find the strength to finally face his worst enemy and settle the old score once and for all.