MadMan MacKeefe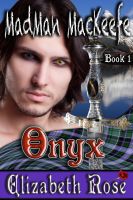 Onyx - Book 1 (MadMan MacKeefe Series)
Onyx MacKeefe, a Scottish Highlander known as a madman finds himself kidnapping Lady Lovelle, a proper Englishwoman in order to secure the safety of his condemned mother. Now everything pivots on finding the stolen Book of Hours, or people may die. Can a madman and a proper Englishwoman put aside their differences and work together to conquer demons of the past as well as the plague?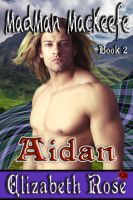 Aidan - Book 2 (MadMan MacKeefe Series)
Aidan MacKeefe guards the true Stone of Destiny, and using it as his pillow he dreams of a Scottish angel. Effie MacDuff is forced to help the English find and steal the true Stone of Destiny in order to save her sister. But when the rugged Highlander, Aidan MacKeefe comes to her rescue, her destiny changes. Can a love between two people change one's fate? A madman, an angel and a new destiny.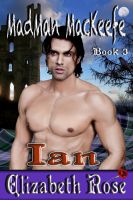 Ian - Book 3 (MadMan MacKeefe Series)
Ian MacKeefe battles the demons in his head from his past. Kyla has grown up with Ian, and though she's in love with him, he only sees her as the wee sister of his friend, Aidan. Can Ian rid himself of his demons before Kyla is taken from his life forever?