Business Self Help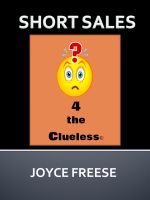 Short Sales 4 the Clueless
Are you a Seller hoping to avoid foreclosure but don't know how? Are you a Buyer sick of having your offers rejected without knowing why? Have you waited months for an answer from the bank & don't know why? Do lenders seem to be holding all the cards by keeping you in the dark? Are you unaware of your legal rights? If you answered YES to any of the above, then YOU are among THE CLUELESS!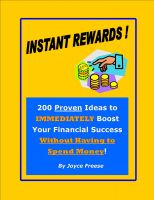 Instant Rewards
Costs rise daily. Profits shrink weekly. Businesses fail yearly. It's no longer a question of merely more bottom line profit but rather one of survival. Perhaps you are looking for ways to make more money in the cheapest manner possible. The following pages offer quick practical tips for any businessperson who doesn't have the time to learn everything, and wants to take positive action NOW!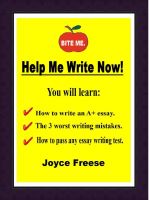 Help Me Write Now!
User friendly * humorous writing handbook * You will learn:* * How you can immediately and confidently write A+ essays in any language by using 5 basic essay writing formulas (similar to mathematical formulas, but easier). * How you can immediately and confidently write a great essay paper in any language for any English test. * The 3 worst writing mistakes every student makes.