Jungle Jim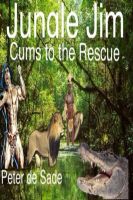 Jungle Jim Cums to the Rescue
This is not Jungle Jim of the 50's comics. This Jungle Jim has a huge penis and is horny for his little black pygmy whore as well as for his man servant. In fact he is just horny. When the commissioner's niece's (wink) plane crashing in the jungle with her and a group of missionary virgins, Jungle Jim strips down to a loin cloth and leads a safari into cannibal territory in search of survivors.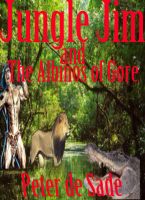 Jungle Jim and the Albinos Gore
Jungle Jim did not know when he left Jane, sleeping in the fork of a tree, to go hunting for fresh meat that he was embarking on a dangerous adventure in which Jane would be captured by an albino with a huge penis and that he in turn would be captured by a black Amazon that gutted her mates after having sex with them. This is not your Jungle Jim of the comics. This Jungle Jim has a 2 foot penis.