SciendaQ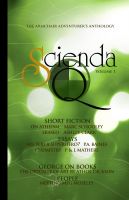 SciendaQ Spring 2012
Scienda Quarterly is a literary anthology staffed by swashbuckling contributors who are skilled navigators of the seas of information, ideas and entertainment. No yawn-inducing doldrums. No treacherous betrayals of your quality time. Just excellent articles, insights and reading recommendations, priced to go nicely with your cup of coffee.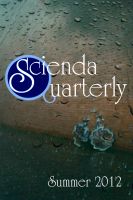 SciendaQ Summer 2012
SHORT STORIES: Dystopian fiction by Marc Schooley; the continuation of a lost soul's search for her identity, from Ashley Clark. ESSAYS: Inspirational by P & L Mathers; humour from P.A. Baines. BOOKS: T.E. George reviews the Lion of War series. PEOPLE: C.L. Dyck interviews author and culture blogger Mike Duran.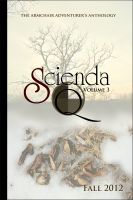 SciendaQ Fall 2012
SciendaQ Vol. 3 focuses on the intersection of church, culture and state in its usual collection of short stories, essays and interviews.