War of the Lushites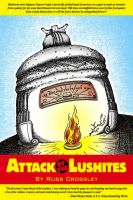 Attack of the Lushites
In this thrilling, adventure-laden, grease-stained, booze-soaked comedy spanning the galaxy of tomorrow, two unlikely heroes find each other as they struggle to save addiction for all human and alien kind. Free for a limited time to celebrate the release of the sequel, Revenge of the Lushites on Sept 6th.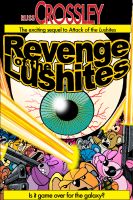 Revenge of the Lushites
In the year 4444 and a 1/4 the Lushites have returned. Piper Cleaner, First Assistant to the Assistant Surveillance Officer discovers a Lushite intergalactic vessel heading their way. Alarm bells ring throughout the galaxy! Have the Lushites returned to seek revenge?