Primord Series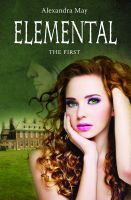 Elemental: The First
When Rose's parents go away on business overseas, she is left in the care of her grandmother. Ley lines, Stonehenge, and myth surround the isolated town. As Rose rekindles childhood friendships, she is drawn into a strange world where her secret gift finally gets discovered. A warrior woman from the past haunts her dreams, but the truth lies in her ancient bloodline.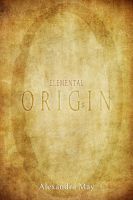 Elemental: Origin (Primord Series #1.5)
What happened to the two missing bloodlines? How did the Xipilé's amass their fortune? Who was behind Mira's accident? And what is Amy's secret? Spencer Phillips, Daisy Frost, Andrew Orelían and Aiden Deverill open up their hearts and minds to reveal some of the secrets from Elemental: The First in this in-between short story.