The Myth Hunter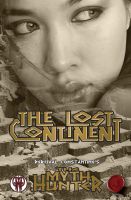 The Lost Continent
Ancient civilizations. Gods and monsters. All the legends of the world have elements of truth to them. And to track down those legends, there are the myth hunters. Some of them, like Elisa Hill, are explorers, trying to learn more about the world we live in. And some are soldiers of fortune, whose only goal is to profit off them.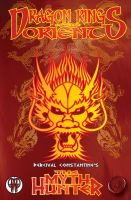 Dragon Kings of the Orient
Centuries ago, Sun Wukong, the Monkey King, was imprisoned for trying to make himself a god. Now, he's been released and he's out for revenge on the beings responsible for his long exile--the Dragon Kings of the Orient! Standing in his way is Elisa Hill, the myth hunter. And the stakes have never been higher! Because if the Dragon Kings are destroyed, the oceans of the Orient will fall into chaos!