Butterfly Hunter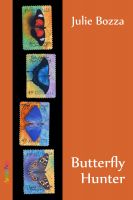 Butterfly Hunter
It started as a simple assignment for Aussie bush guide Dave Taylor – escort a lone Englishman in quest of an unknown species of butterfly. However Nicholas Goring is no ordinary tourist, and his search is far from straightforward. As Dave teaches Nicholas everything he needs to survive in the Outback he discovers that he too has quite a bit to learn.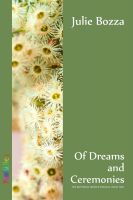 Of Dreams and Ceremonies
It seemed like a great idea at the time... Aussie Dave Taylor followed Nicholas Goring to England, and they've become engaged. Now Dave has to cope with a mansion of family and servants, making wedding plans and visa applications, and wondering why on earth he'd want to wear a 'mourning suit'. He's not sure if it will prove any easier, but Dave would love to just skip ahead to the honeymoon...