Bizarre and Macabre Tales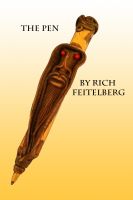 The Pen
A struggling writer finds a magic pen that lets him achieve the success he craves. But his wife is not pleased, preferring a weak-willed spouse who will obey her commands. How will she respond when his deadlines start taking priority?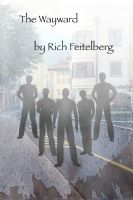 The Wayward
An accidental fall down the stairs enables Ramon to see lost souls caught between life and death. Feeling that knowledge of their existence is a threat to them, the lost souls try to claim Ramon as one of their own. But Ramon fights back and discovers a way to affect these non-corporeal beings. Can he enact his plan before it is too late?
Pairings
A lonely old man meets a young female street performer who can take away his away his feelings of isolation. She invites him to go with her into a nearby tent. Does he go to experience a type of closeness he has never felt before or does he remain alone and apart from everyone?