The Eternity Series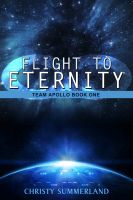 Flight to Eternity: Team Apollo Book One
Flight to Eternity follows the US Air Force Special Space Group as they are forced to leave the Earth for an uncertain future aboard the USS Eternity space station. In order to survive they and the civilians and politicians on board must learn to deal with their surroundings, each other and power struggles until they are forced to make the ultimate decision.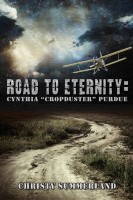 Road to Eternity: Cynthia "Cropduster" Purdue
It is 2042, two years before the events of Eternity, and Cynthia Purdue is living in the clubhouse of a notorious motorcycle club in North Platte, Nebraska. Two years removed from the loss of the last of her family, she is struggling to find her direction and has become rather complacent in her position as the somewhat unwanted house guest of the Red Platte Crew MC.