License to Love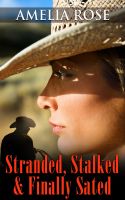 Stranded, Stalked And Finally Sated
Clara Roberts has found herself forced to flee across country, pursued by a madman who seems to have access to every aspect of her life. Consequently, she is off the grid and under the radar when her truck breaks down in a small corner of Southwestern, Oklahoma, and she finds herself at the mercy of a local cowboy.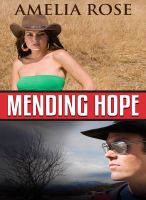 Mending Hope (Contemporary Cowboy Romance)
Alyssa Fairfield has led the life of a hermit since the death of her husband three years before. When her childhood friend, Clara Roberts, turns to her for help fleeing her stalker it forces Alyssa to break out of her self-imposed shell. When Clara doesn't show up a cryptic letter forces Alyssa to go on a manhunt in Southwestern Oklahoma to find her friend.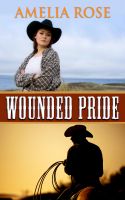 Wounded Pride (Contemporary Cowboy Romance)
Melinda Brandt is fiercely protective of her brothers, and has been since her mother's death at an early age. In fact, she has built her life and her career as Sheriff on her ability to always maintain control. Now, it feels as if even that is slipping away from her. A madman (Charles Sanders) has entered her family's lives, causing her brothers to flee and leaving her all alone.