Longren Family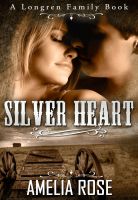 Silver Heart (Historical Western Romance)
When Maggie Lucas (mail order bride) leaves Boston for Virginia City, Nevada, she's anticipating a marriage of convenience and life in a new home with a man she's never met. That's more than enough change, in her view. What she doesn't expect, is to find that home threatened as both the market for silver and the Comstock Lode mines themselves dry up and her new husband faces foreclosure.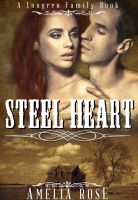 Steel Heart (Historical Western Romance)
Chloe Anders always knew she'd marry Matthew Longren. It just wasn't always obvious that Matthew knew it. But now that the Longren brother whom Chloe's father has described as a scoundrel and a cad has opened The Faro Queen Hotel in Virginia City with his older brother and begun to settle down, it looks like the time has come for Chloe and Matthew to marry.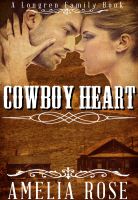 Cowboy Heart
When Kitty Collins runs away from her complicated life in Gold Hill, Nevada, the last thing she's looking for is more complications. But complications are exactly what she finds, in the shape of two attractive cowboy suitors.