One Day Gangster Serial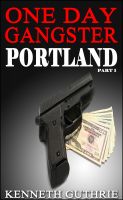 One Day Gangster: Portland (Part 1)
Portland: The worst place in the world. I never thought that my brother would die in a place like this, but looking down at him from his bloody bed, there's no doubting that he is. I get up and walk over to the door. There's a note there. It's for me. Picking it up, I go to the phone. My world is about to get a whole lot more bloody: Just the way I like it.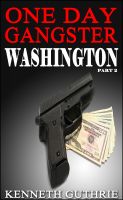 One Day Gangster: Washington (Part 2)
Washington DC: Not my favorite city. The rain pours down. There's a man over the street. He's been watching me - just like his friends in the sedan down the road have. Their observation has been making me jittery. It's time to put an end to that. The search for Paul Williams - killer of our hero's brother - has begun.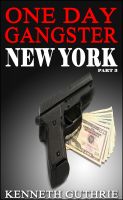 One Day Gangster: New York (Part 3)
Mafia, hitmen and a lack of quality drugs: Nothing can stop our man from avenging his brother's death. However, New York is a dangerous place. On every corner hides an enemy, with every step forward a trap waits to be sprung and always death is a moment away. The hottest part in this serial is about to begin with the finale only one part away!