World of Mundial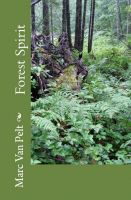 Forest Spirit
A short story about a young boy named Almas who finds himself lost in the forest owned by his family. A forest surrounded by rumors and legends about a forest spirit. As Almas searches for his way home he will discover just how much truth there is to these legends.
Lich-El
For four years Aguarius Forest has been Almas' childhood sanctuary where he and his best friend, Ulec, an elven child, have played with little knowledge of the wars that have plagued the world. But now, evil forces had set their eyes on their forest and threaten all that they hold dear.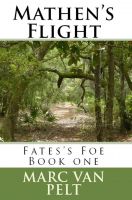 Mathen's Flight
Mathen is a successful businessman thanks in no small part to a magical crest he wears around his neck that gives him glimpses into the future. His life is turned upside down when one of these glimpses shows him someone destined to become the worst and most evil tyrant the world will ever know, and shows him this person in the form of a small 8-year-old boy who just attempted to pick his pocket.