The Charity Deacon Investigations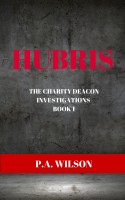 Hubris, A Charity Deacon Investigation
For Charity Deacon, a private investigator with a nose for trouble, curiosity is just a way of life. She witnesses a car crash that hides a brutal murder. Her latest client is a young streetwalker with a missing sister. Both are connected to the underworld of Vancouver, and the Chinese gangs that kill anyone who gets too curious about them. All Charity knows is this could be her biggest case yet.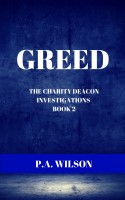 Greed, Book 2 of the Charity Deacon Investigations
A trip to rural France turns sour when Charity Deacon and her best friend Lu have to trace a missing woman. Audrey Wylie may have fallen into the hands of some very dangerous individuals, and only Matthieu Durand of the local gendarmerie is interested in helping to find her. It's only a matter of time before Audrey's body turns up - unless Charity can crack the case.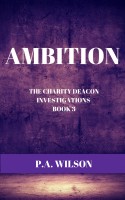 Ambition
Charity is enjoying watching good-looking people act, when the first dead body shows up. Val is arrested for murder, that's not quite what she's hoped for a reunion with the teenager who'd run off a year ago. Can she save Val from prison by finding the killer before they strike again? Clearing a friend's name of murder is hard enough, doing it as the deaths pile up may be impossible.