Jay's World
A Series by Kamon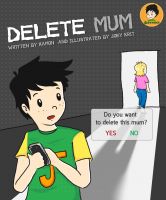 Delete Mum
Jay loves playing games on his iPhone and the new one called "Delete Mum" is heaps of fun. But something weird happens when he deletes his mum in the game. He can't fine her in real life. What is a boy supposed to do without his mum and how will he manage to get her back?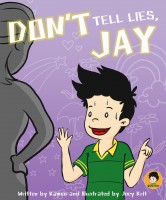 Don't Tell Lies, Jay!
There is a new online game that Jay and his friend Hugo are dying to play, but it's really violent, his mum will never let him buy it. Boys try to find a thing to be able to play without having to buy the game. Jay told her mother a lie, he goes to his friend's home for downloading a game, saying he will help Hugo instead. Let's hope the truth will not come out.