Master of Illusion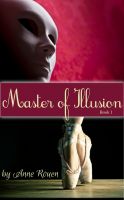 Master of Illusion
Set in the operatic era of 19th century France, Master of Illusion follows the lives of childhood comrades, Angel and Elise, as they run hand in hand from a past of treachery, heartache and crippling abuse. Under the mask of exceptional talent and in the name of justice, they each grapple with their own damaged version of love and loyalty, while fiercely protecting their terrible secrets ...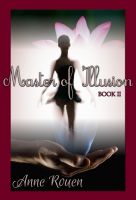 Master of Illusion Book 2
It is Paris,1892, at the Opéra Magique. We follow Angel and Elise as their lives ensue in an entanglement of secrets, subterfuge, tragedy and love through which they battle their fated hand. Though the skeletons of the past continue to haunt, the veil concealing the truth about life and love begins to fall. Are they any closer to knowing love's true fulfilment? And will they live to tell the tale?