A Warning For Earth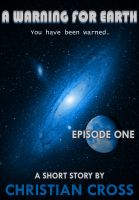 A Warning For Earth: Episode One
Episode One of the two-part short story. At the Earth Consulate located by the border of the Andromeda Galaxy, the building is just closing down when a wounded female alien walks up inside the entrance and leaves a message in an unknown and unfamiliar language.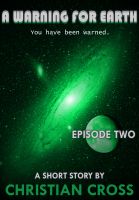 A Warning For Earth: Episode Two
Episode Two of the two-part short story. After discovering the alien's blood outside the Consulate, the Consul and the staff rushed to the building's surveillance room to check the security camera feeds, where they are able to process a photo of the female alien and learn her true identity - an identity that is top-secret and dangerous. Read more in the eBook's page.