Medair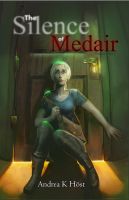 The Silence of Medair (Medair Part 1)
Medair an Rynstar returned too late to drive back the Ibisian invasion. Centuries too late. When friend and enemy have become the same thing, what use are the weapons Medair planned to use to protect her Empire? There is no magic, no artefact, no enchanted trinket which can undo the past. Nor is there any way for Medair to avoid those hunting her in the present. How far can she run?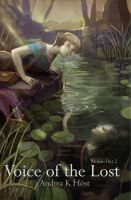 Voice of the Lost : Medair Part 2
The conclusion of the story begun in "The Silence of Medair". Medair an Rynstar wants only to leave. After aiding the descendants of the Ibisian invaders, she knows that to thousands she is hero-become-villain. Hated, hunted, lost. She has learned that you can never to return to your past, or run from the consequences of your actions, but can she find a way to live in defeat?