The Delilah Dusticle Adventures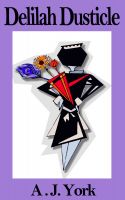 Delilah Dusticle
Short Story. Delilah Dusticle has special powers, she can completely eradicate dust. With her quiver pouch of special dusters Delilah can run up walls and reaches places others just can't. Until one day a broken heart leads to her powers taking an expected turn. This is a touching and charming tale about the magic of friendship and self-discovery. Third edition, re-edited December 2013.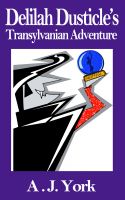 Delilah Dusticle's Transylvanian Adventure
In this illustrated instalment, Delilah and the Dustbusters are invited to Transylvania to cater for the Hallow Eve Ball. All is not what it seems and Count Dracula has a very unusual request. This is the second in a series of stories following Delilah and the Dustbusters on adventures around the world. Get ready to join the fun and experience the magic.