Demons Among Us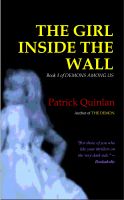 The Girl Inside the Wall (Book 1 of Demons Among Us)
Book 1 of the DEMONS AMONG US series. Eleven years old, Jessica "Jessie" James can read people's minds simply by touching them. She's plagued by the image of a five-year-old girl trapped behind a cinderblock wall. A man comes. When Jessie touches him, she learns his secrets. He's Victor Strake, a serial killer of children. Pursued by Strake, Jessie struggles to save her sanity and her life.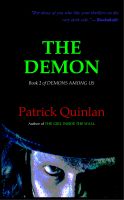 The Demon (Book 2 of Demons Among Us)
Book #2 in the Demons Among Us series. Victor Strake came to this world to feed on human flesh. Now he's going home. To open the doorway between worlds, he'll spill the blood of an innocent at the threshold. Jessie James must pass through a magic portal to a hellish alternate world, to fight Strake and save a child from being sacrificed. In the struggle, she may lose everyone she has ever loved.