Destiny Walker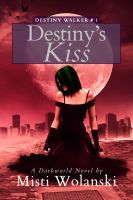 Destiny's Kiss: a Darkworld novel
Powerful Magik. Runaway slave. Teen mother. Destiny Walker has been all three. Now her past is catching up to her, and a friend may pay the price. She can save her friend, but is she willing to start World War III to do it? A fast-paced dark urban fantasy novel, wherein a girl must figure out if it's worth starting a war to save her friend.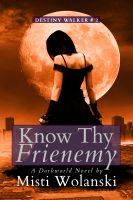 Know Thy Frienemy: a Darkworld novel
Is freedom always worth the cost, even when it would cost you everything? Destiny thinks not. — A dark urban fantasy novel wherein a girl must figure out what she wants despite others' interference. Contains mature themes, some violence and gore, and a few cases of objectionable language.