The Calnis Chronicles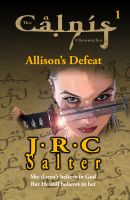 Allison's Defeat (The Calnis Chronicles #1)
When asked, Allison says she doesn't believe in a supreme being. That is until one day when a new school friend tells her she is to be a powerful warrior for God. She refuses to believe it despite her recurring psychic ability and apparent immortality. She intends to get on with her life, and to some extent succeeds, until a mysterious figure from her past forces her to face her destiny.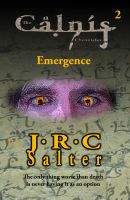 Emergence (The Calnis Chronicles #2)
Atharron, a four thousand year old former ruler of Calnis; Sarah, apathetic, but determined to do her duty; and Luke, a young Tarimai discovering the wonders and burdens of immortality. Together, they make their way through the first half of the twentieth century on the trail of a Great President of Hell and the mysterious Man with the Eyes.
Elena's Choice (The Calnis Chronicles #3)
Sick of her parent's constant arguments Rose looks forward to spending time with her friends fighting evil. But soon a stranger walks into her life, handsome and heroic; a demon with glowing eyes of fire terrifies her and her friends; and a prophecy speaks of the imminent arrival of Satan's Emissary. All this threatens to upset her world and make her question what is good, and what is evil.