Kansas Pirates Saga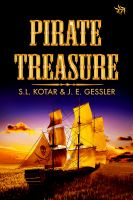 Pirate Treasure (The Kansas Pirates Saga, book one)
The townspeople of Lawrence, Kansas, want nothing to do with widower Seth Ward or his two children. Barbara Nelander answers a help-wanted ad and finds herself living in the shadow of a dead woman and the haunting of her son. Nelander transforms the Ward home into a figurative pirate ship and uses her wiles to bring peace to the family. The harsh Kansas summer threatens all they fight to preserve.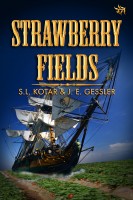 Strawberry Fields (The Kansas Pirates Saga, book two)
As a child, Seth Ward had seen a valley filled with wild strawberries and dreamed of owning the land one day. When he shares his dream with Nelander, she's determined to make it a reality. Using the last of her savings, this is the only chance they'll have at success. The enterprise faces insurmountable obstacles, but can they succeed with the help of their Kansas Pirates clan?